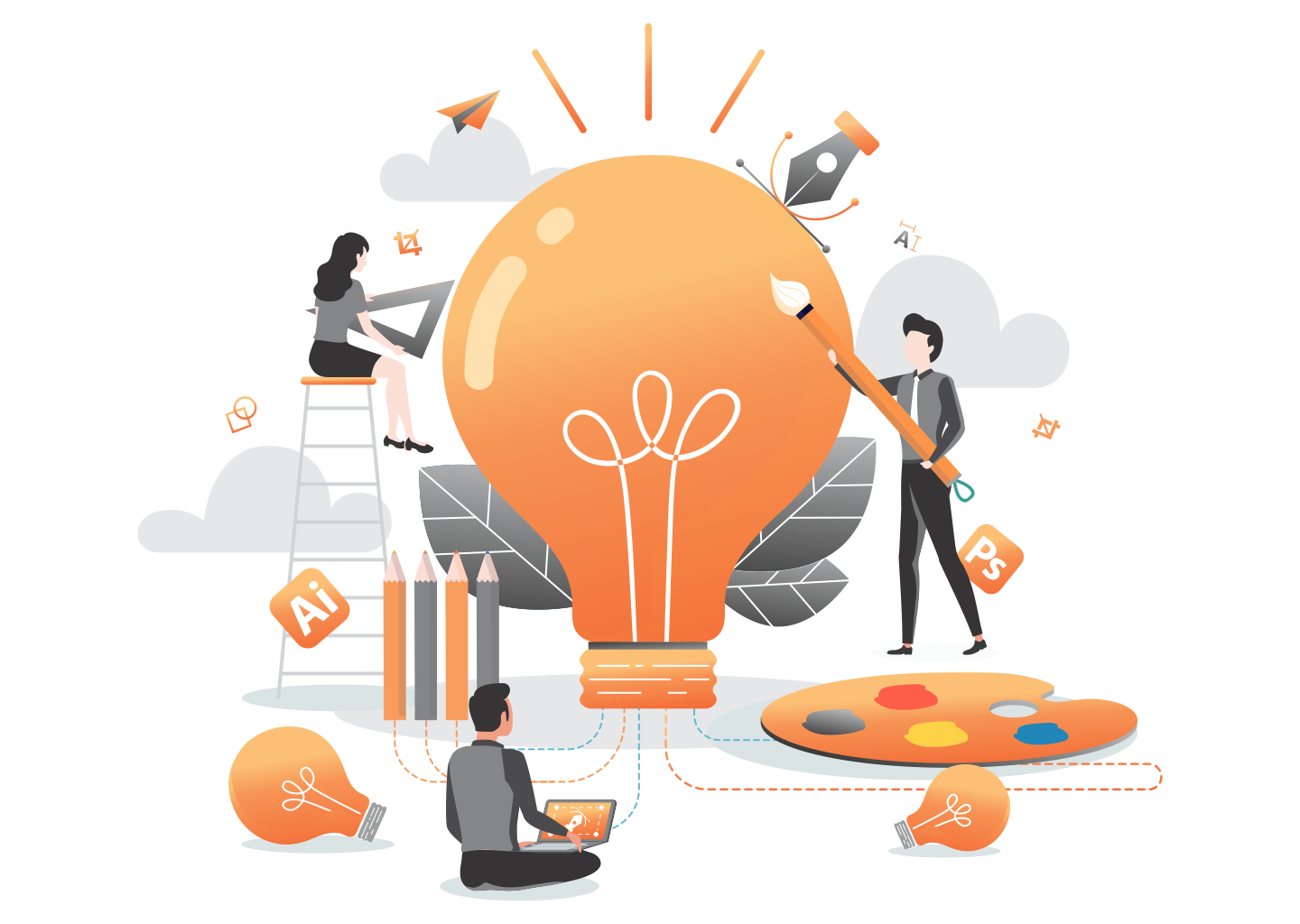 Branding
It takes an average of 10 seconds for consumers to form an opinion and we know how to utilize this timeframe. We are damn serious about it!
A brand name adds fuel to the reputation of your company enhancing trust in the quality of the products that you give to the market. Branding fetches you the spotlight that you have always desired. Enhancing your brand's reputation is a vital task because it develops an emotional connection with the target audience. What can be a better way other than branding to get the word of honour?
We, at 1into2, understand this. In order to build trust, we help you create bold, thrilling and enduring brand-enhancing strategies that will add value to your brand. How do you build their trust? By telling your story! Communicate yourself in the most modest and honest manner and let them know You. Showcasing the best of you is what we are passionate about! We fabricate approaches that will elevate your communication and will host you towards an unmatched credit.
Such intricate designing is possible by following these steps that we direct with integrity and loyalty:
We begin our process by understanding the market and syncing it with the vision of your business. 1into2 keenly curates branding strategies by keeping your goals in the centre and kicking off the strike with results!
In this wide landscape, you have to come up with ideas and objectives that set you apart from the clutter. 1into2 identifies your strength, reviews the clutter and work towards presenting you in an appealing manner.
Updating yourselves to the relevant trends is crucial to establish a brand. Our team remains conscious for the development of your brand and works exclusively to make your visibility static in order to give you the best results.
In order to remain victorious in this market, you need to look after the needs of the enthusiastic targets. We plan different tactics to monetize your brand and create a hype about your products before it reaches the market. Partner yourselves with us and create showbiz!
Shoot up the Brand Identity

Form a bond with the audience

Gain Profits- Monetary and Non-monetary

WE WEILD GENUINE INFLUENCE!
Tell us about your goals.
We take steps to create an outstanding impression on the audience.  We mould you into an ideal spot for your target audience.
We approached 1into2 for a full SEO project. We wanted a company that had the full spectrum. From theoretical to technical knowledge. Its usually difficult to leave your company to the hands of another company but 1into2 fully delivered. We had a 250% increase on organic clicks and 6 numbers drop on position. We are quite happy with the result and we still work on some small projects.